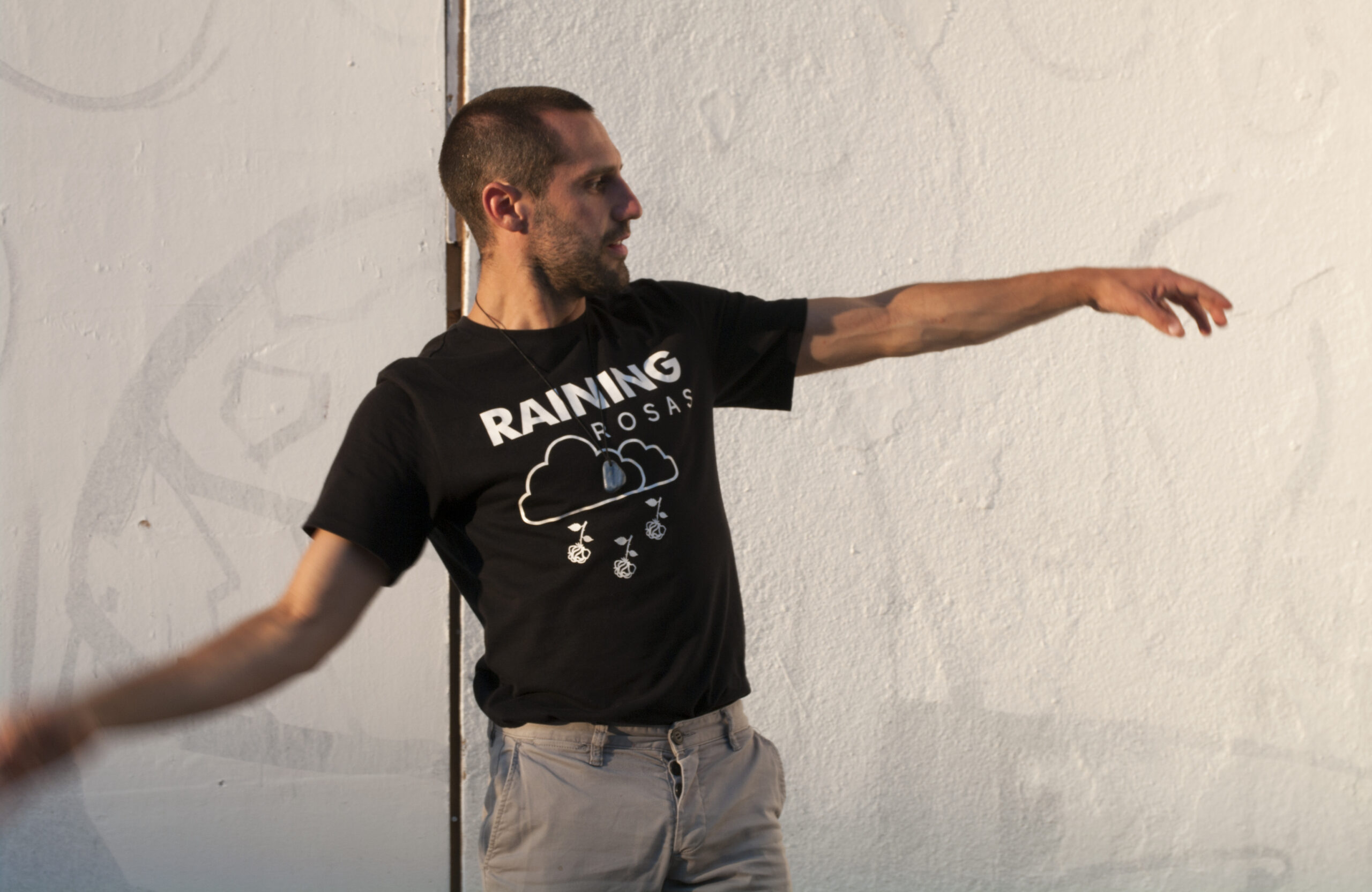 Learn and Connect with an International Community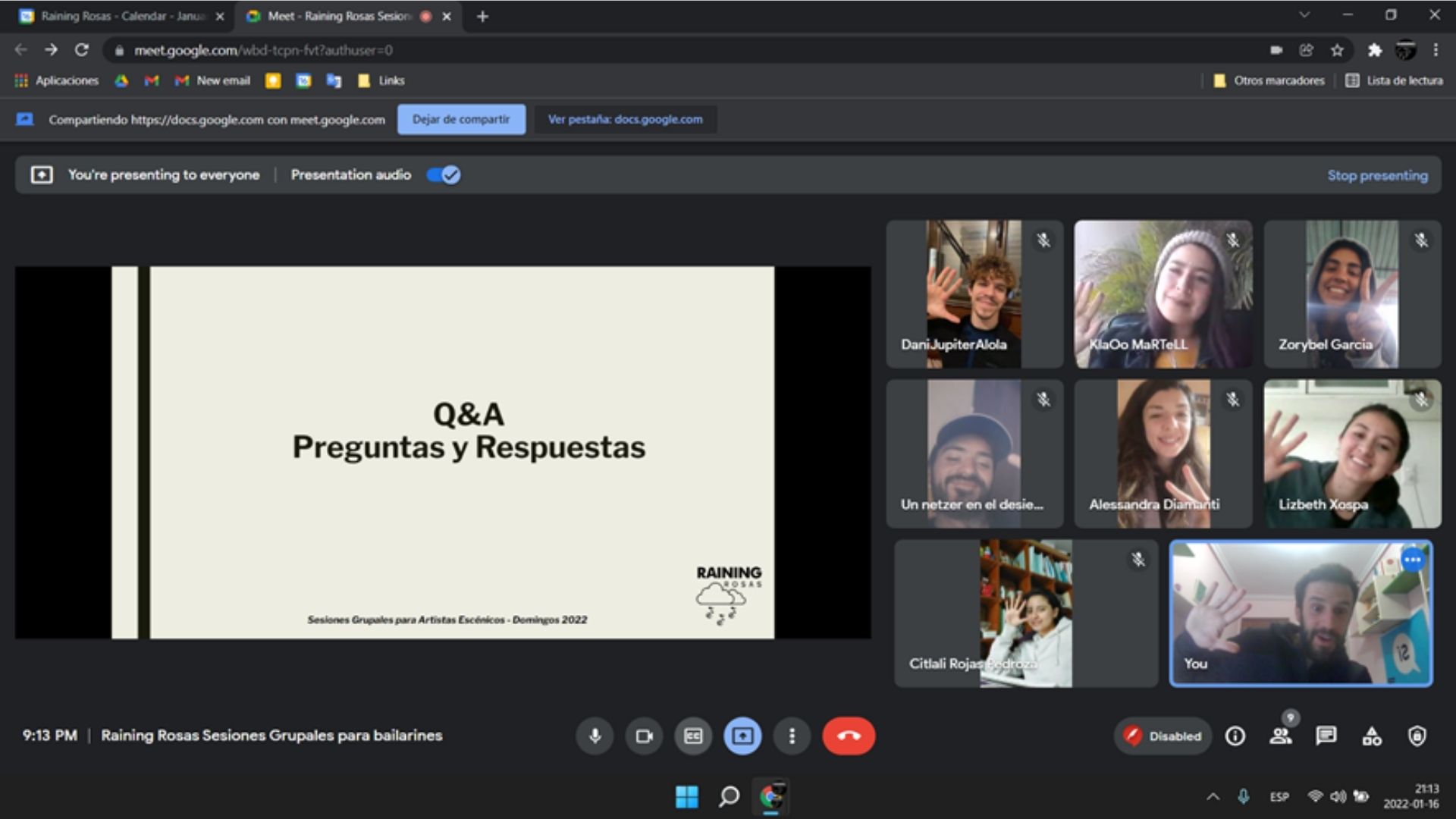 Four Monthly Sessions To Help You Manage Your Emotions And Find Balance In Your Career
… And It's Totally Free!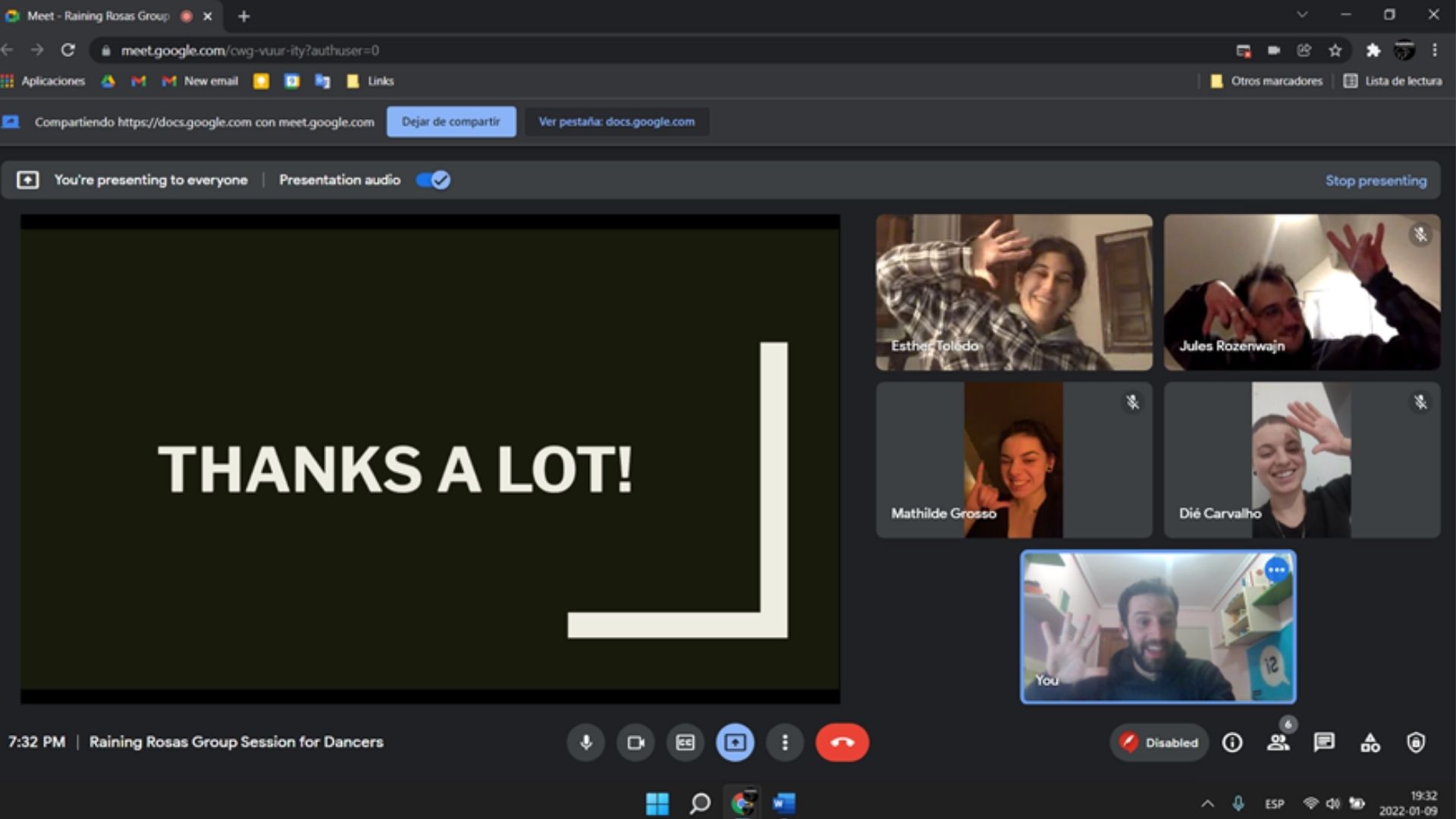 The Raining Rosas Experience
Here's what other artists are saying
about Carlito Fluito's Sessions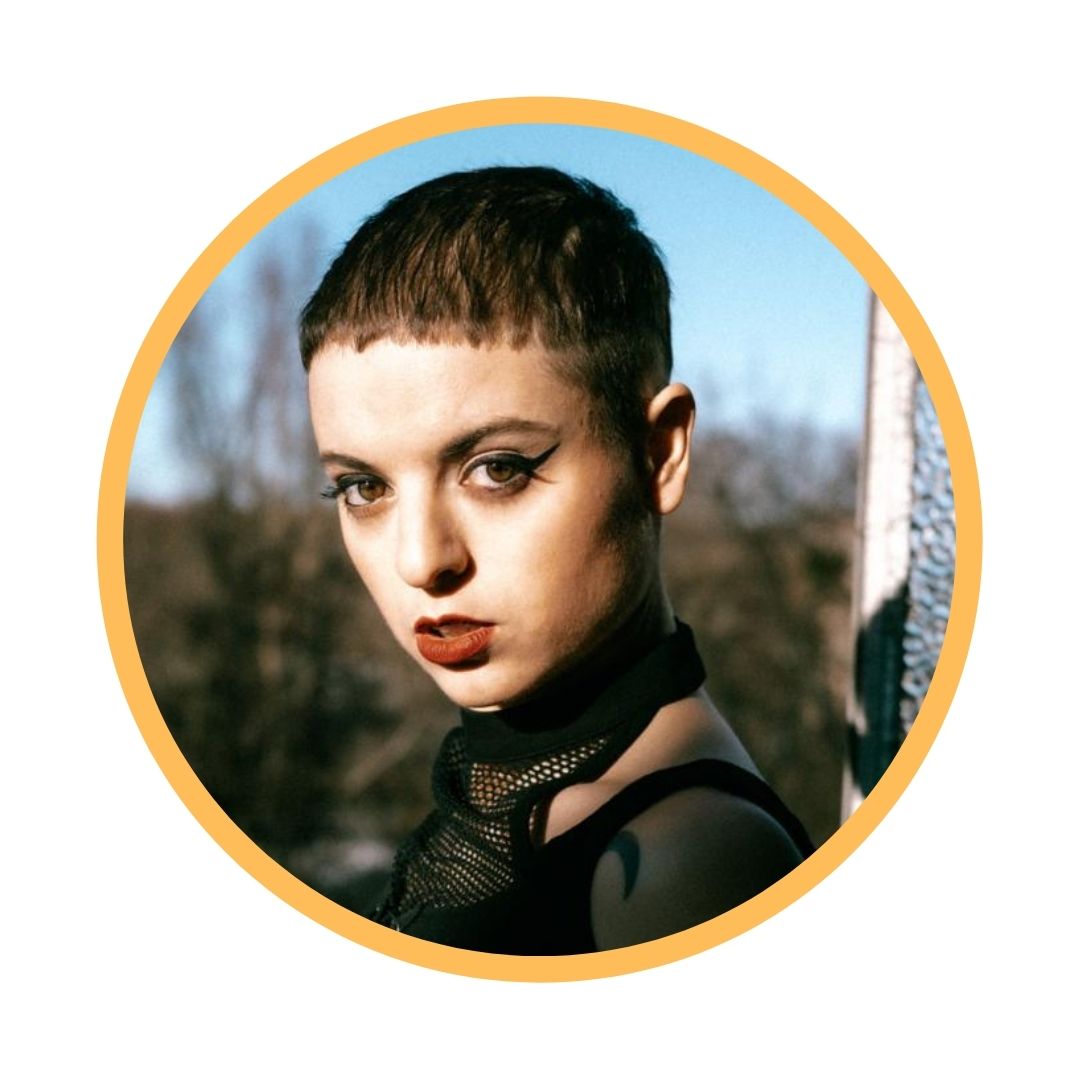 Smile and Good Mood
"Carlito energy is amazing and the organisation of the class is super tidy and fluid.
Having this sessions really give me a focus and motivation for the week."
– Die Carvalho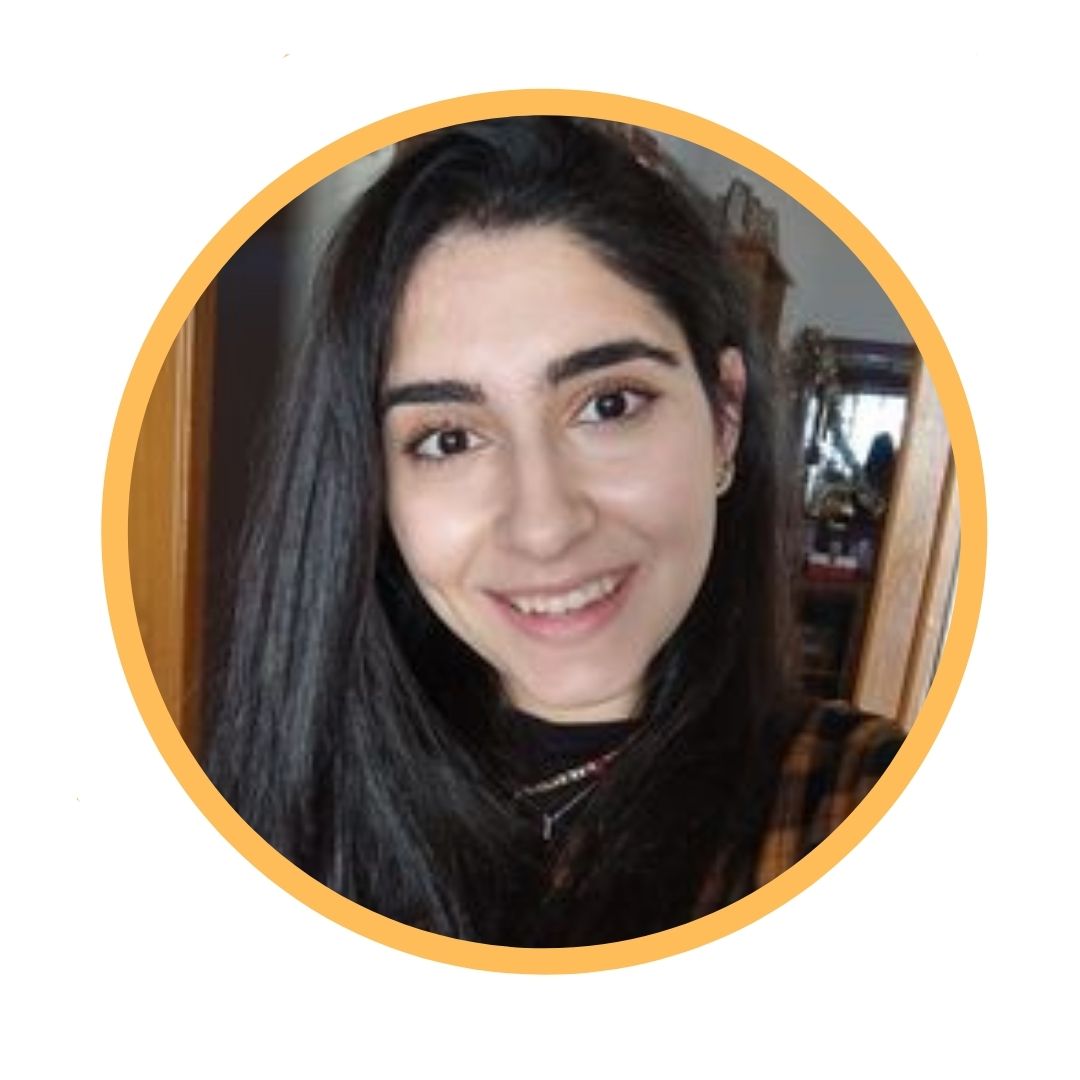 Powerful Energy To Keep Going
"I feel more thankful and more motivated.
Before I was in a state of low energy due to some situations that affect my mental health.
But now I feel more blessed that there are people outside that can help you and give you that powerful energy to keep going!"
– Ioanna Vasiliou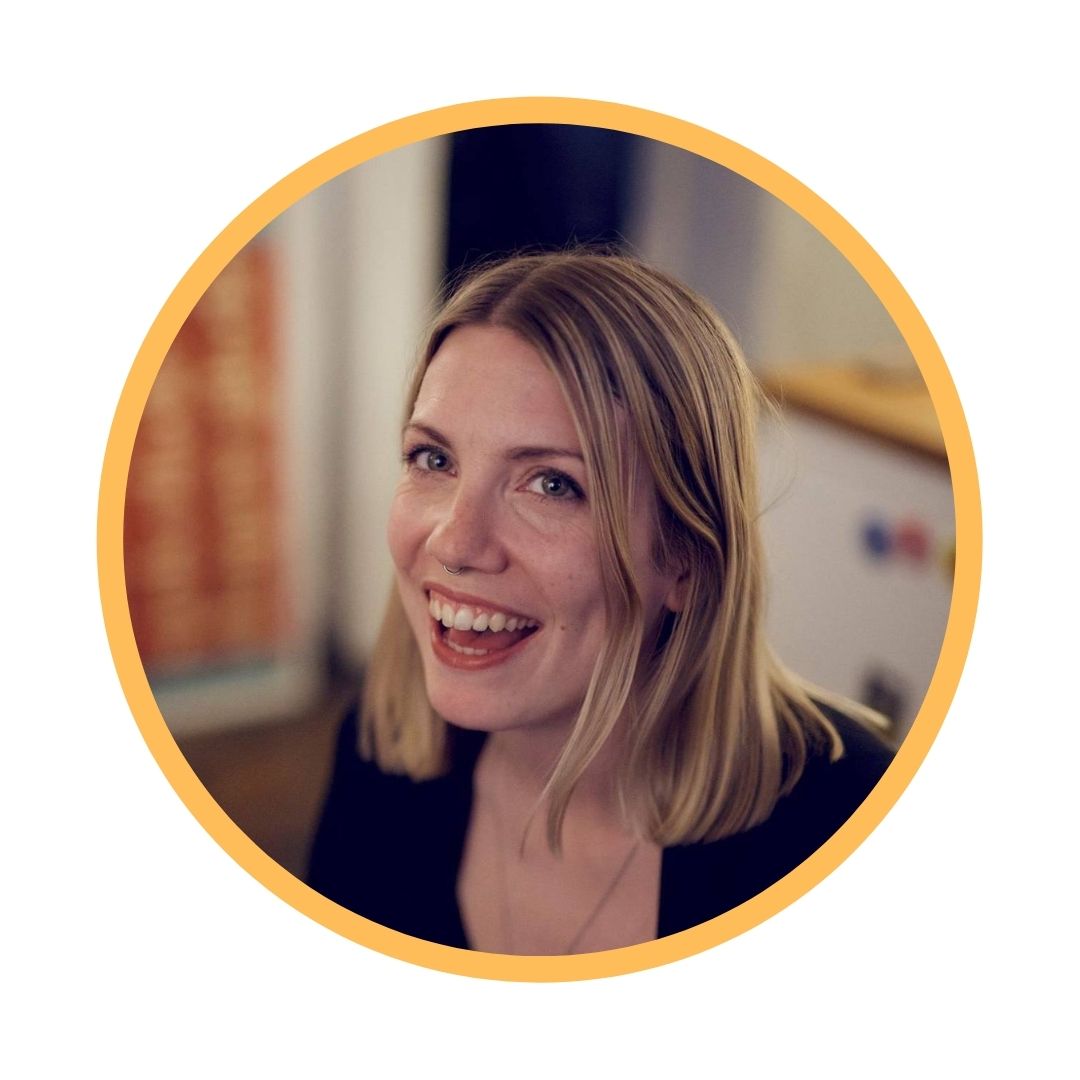 Understanding and Connecting
"I enjoyed the session and have already recommended to three people in Copenhagen dance/ performing arts scene in person."
– Caroline B

lomqvist
Learn, Improve, and Evolve
"It seems to me a necessary space to meet others, meet ourselves, listen to each other, learn, improve and evolve as human beings/artists/creators…
Thank you for this beautiful project."
– Zorybel Garcia
In the Free Sunday Sessions, you'll get weekly tips and practices to improve specific aspects of your career and your personal life.
FREE SUNDAY SESSIONS is a safe and supportive environment for performing artists. Learn about your mind, discover powerful practices, apply methodologies to your creations… and meet a wonderful community of people like you.
FREE SUNDAY SESSIONS help dancers, circus artists, actors and directors who want to increase their professional conditions and quality of life. For example:
Too many dancers suffer in silence from one of the 7 Most Common Suffering in Performing Arts. Job insecurity, constant rejections in auditions, and lack of clear direction in life… We'll cover these topics and many more.
Many circus artists overload their bodies and minds, and they need long periods of rest to heal. You'll discover routines on how to find balance for deep recovery.
Schools, studios, and academies are not teaching you how to take care of your whole career as an artist. Instead, you need to research hours and hours on the internet. It's not your job to research everything. We have done it for you.
During all Sundays of 2022, Carlito Fluito is sharing his expertise as spiritual and positive psychologist with a community of international dancers. He covers key topics for a healthy career and conscious development in each session.
These FREE SUNDAY SESSIONS are an essential complement for all dancers and circus artists of any ages and experience, and is of particular value for those youngsters during their years of education and training.  
DISCOVER THE PRACTICAL INFORMATION AND ACCES DETAILS IN THE WHATSAPP GROUP